Durable Power of Attorney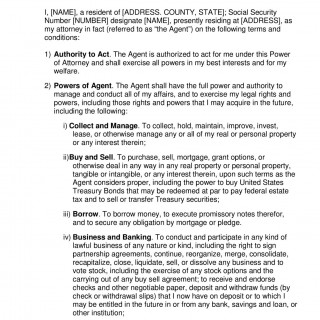 A durable Power of Attorney authorizes your agent to continue to act for you after you become incapacitated. This document ends at your death. It can take effect as soon as you sign it.
This is the type of power of attorney that remains in effect and permits the designated agent to take care of all the person's financial affairs if and when he becomes incapacitated, either temporarily or permanently. If the person doesn't specifically designate a power of attorney as "durable," it will automatically end if he becomes incapacitated.